Books & Forms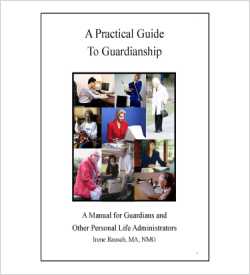 A Practical Guide to Guardianship - $40
A comprehensive handbook that provides information on the various aspects of guardianship and includes the author's experience and expertise in dealing with guardianship issues.
This product is a downloadable licensed PDF File. Visit our Digital Products FAQ for more information.
A hard copy of the handbook is provided to students on Day 1 of the in-person 40 hour course.